Your Local Audio Newspaper
Blind and visually impaired people in the wider Birmingham area can obtain audio versions of local newspaper articles and a range of weekly and monthly audio magazines. These are provided free of charge for listeners who have registered with our service.
You can apply by filling out your details in the registration form below. We will contact you and explain the service we provide.
Please note that we never pass your information to anyone else and you can unsubscribe from our service at any time.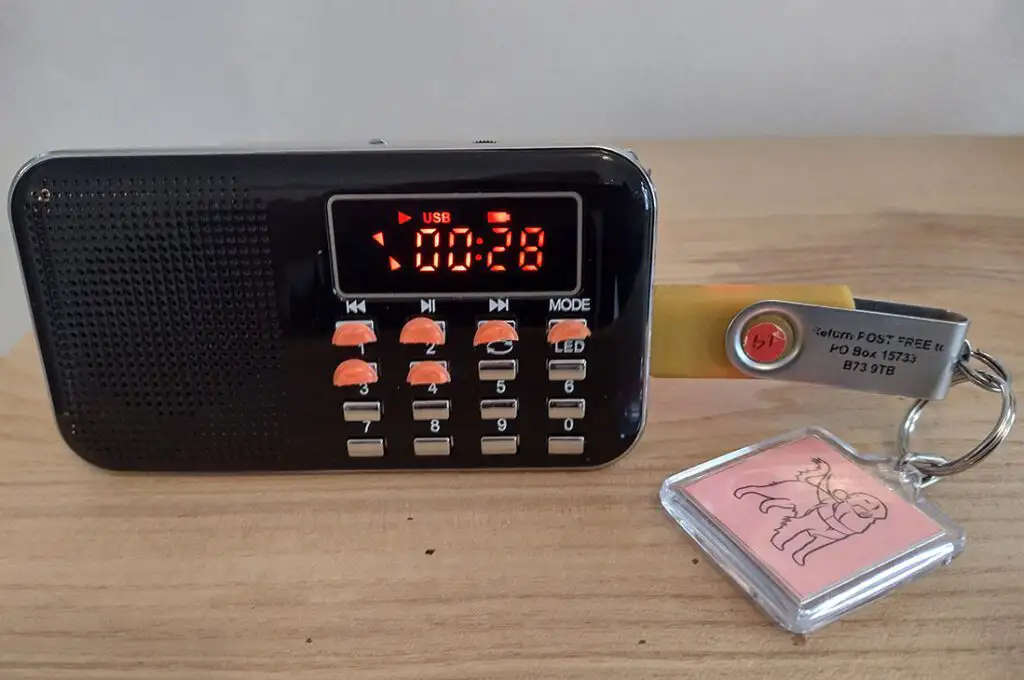 Each week volunteers select and record news from local papers and magazine stories of general interest. We also include a U3A history talk.
Recordings are transferred to a USB memory stick which is posted free of charge to people who are blind or visually impaired via the Articles for the Blind service which is operated by Royal Mail. We have about 500 listeners at present.
We can provide a simple USB player free of charge if you need one.
Recordings are also made available online via Alexa smart speakers, from this website and via the Talking Newspaper app from BWBF (British Wireless for the Blind Fund).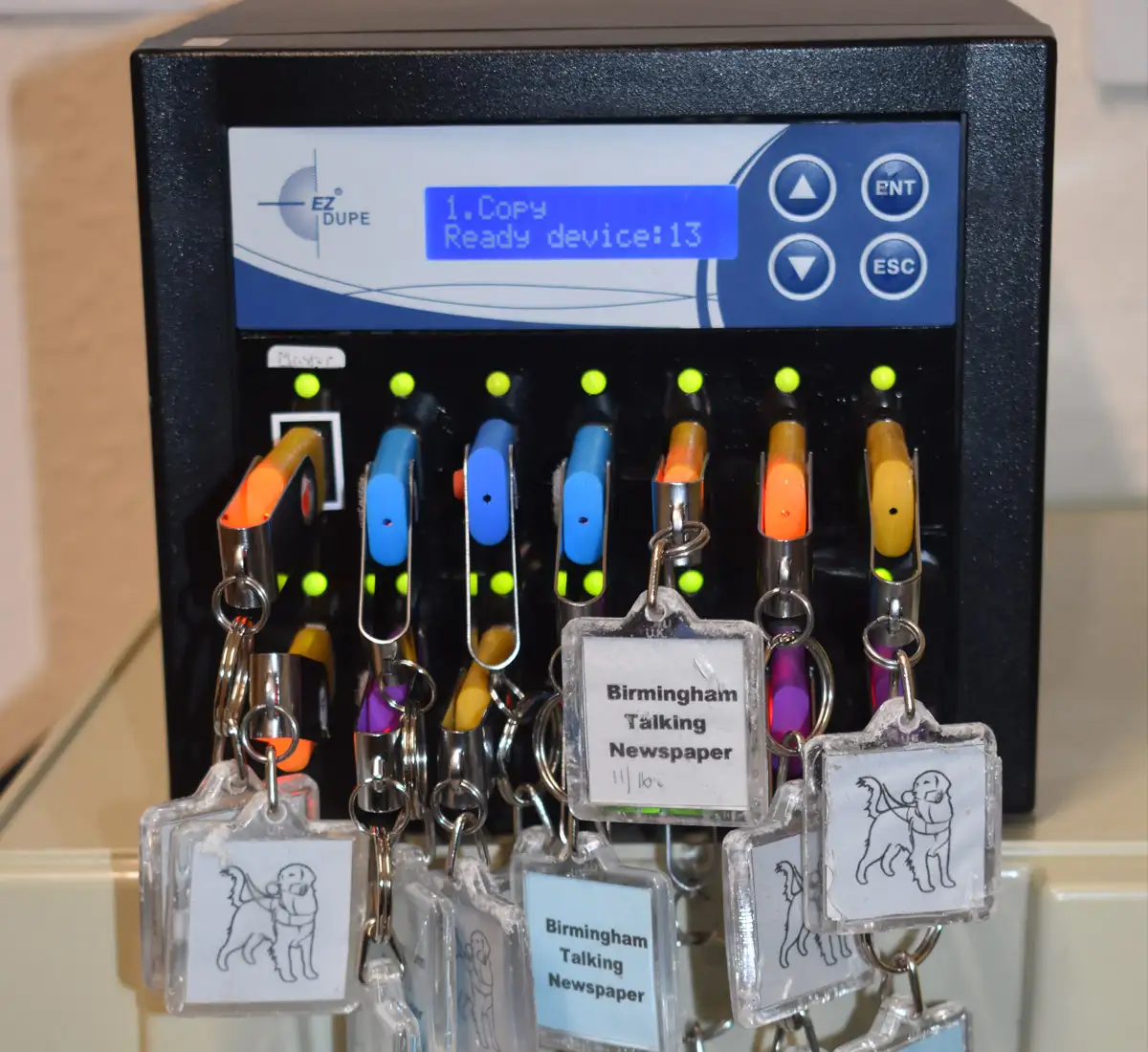 Birmingham Talking Newspapers for the Blind and Visually Impaired ( BTNBVI) is registered with the Charities Commission as a Charitable Incorporated Organisation (CIO). Our charity number is 1185917.
Our recording centres are in Sutton Coldfield Methodist Church Centre and in Alan Geale House on the Selly Oak Campus of Birmingham University.

We have teams of volunteers, working on a rota basis, who make the recordings and post them as USB memory sticks in distinctive yellow pouches. They are also made available online.